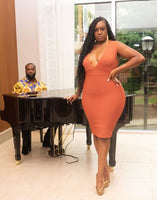 Natalie Michele Merchandise
Since September 2011, we have provided luxury merchandise to our customers nationwide. Our stylish unique items will make you feel confident and attractive in any atmosphere. We represent a high fashion lifestyle and freedom in personality expression.
"Money talks, wealth whispers, but fashion speaks for itself!" - Natalie Michele
Introducing our newest collaboration with King Tron!  Luxury Menswear for the Kings who work hard and drip harder. 
King Tron Collection's was created for men to bring a new vibe to the atmosphere. Even though a King isn't defined by his apparel, he should immediately command the attention of the room when he walks in.  A King should feel confident, bossed up, and ready to takeover wherever his feet land.  
"One morning I woke up feeling different, I woke up with a King's mentality."
- King Tron